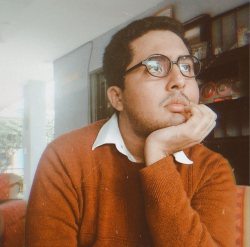 Latest posts by Ethan Mojica
(see all)
There are characters that you just love or hate. There is no middle ground. And I think Charlotte is one of those characters. I don't hate her, but I consider her quite annoying. She's a character with a personality that doesn't go with me and that, within the game's story, makes me say, "ugh, this is the moment when I have to recruit you." Some people hate her, but in my case, she's just an uninteresting character. However, one thing that makes putting up with Charlotte worth it to some extent is her stats. And that's because, on a general level, Charlotte's stats are pretty good. 
The term we could use to define Charlotte is "Glass Canon." A Glass canon is a powerful character that does not have enough defense to withstand enemy attacks. Almost every Fire Emblem has two or three characters that we could consider Glass Canons. What sets Charlotte apart from other Glass canons is that she could be considered one of the best options for competitive multiplayer in Fire Emblem Fates… Yes, as you hear it, Fire Emblem Fates has competitive multiplayer, and many people play it reasonably frequently. Even after Nintendo disconnected the official server, some people still play online multiplayer in fan servers and P2P competitions. And in my own experience, it is pretty funny, and Charlotte can become a crucial part of that part of the game.
In most competitive Fire Emblem Fates teams, Charlotte plays a pivotal role, almost always being the main attacker. She is a character almost tailor-made for the competitive game. But on a general level, within the main story, she's not as good. With that in mind, in this article, I will dedicate a specific section to Charlotte's competitive potential within the game. You have different options if you want to play the main story or dedicate yourself exclusively to the competitive mode.
Important information to know about Charlotte
Level: 10

Health: 28+5

Strength: 15

Magic: 0

Skill: 10

Speed: 13

Luck: 9

Defense: 8

Resistance: 2

Movement: 5

Special Ability:  Unmask, HP+5, Gamble

Weapon: Axe-C

Equipped items: Steel Axe

Class: Figther
One of the things that can be immediately appreciated when talking about Charlotte is that she has a laughable, if not minimal, stamina. On top of that, her magic attack is basically non-existent. This would seem to be a bad sign, but the reality is that it is basically a fundamental point for the character. Charlotte is a character that specializes in the physical, so leaving openings in her magic attack is basically the most normal thing in the world for her. However, those openings don't make her a bad character, quite the contrary. 
To compensate for her lack of magic-based attacks, Charlotte has one of the best in-game attack stats regarding the lower levels. On top of that, her other two highest stats are just skill and speed. She is a character made for fast attacks and critical hits. Likewise, his luck is higher than his defense, which means that he is not a character made to resist physical blows and direct confrontation. On the contrary, she is a character that bases all her strategy on avoiding being hit, preferring evasions, and critical hits. 
Finally, she has a relatively low health bar. This is a problem since it shows us that the only way under which Charlotte has a chance to survive is by using accompaniment during her first levels. Charlotte is, at all levels, a character that is meant to be challenging to master. Still, once you control her, she can become a brutal attacker. With that in between, what you have to do is just understand how to turn Charlotte into a good attacker. This is tricky; since she belongs to the Conquest route, she doesn't have the same opportunities to gain experience as the rest of the characters. However, if you try to use her in multiplayer mode, the best way to level up is to recruit her in the revelation route. In that case, she will gain experience quickly.
Charlotte Background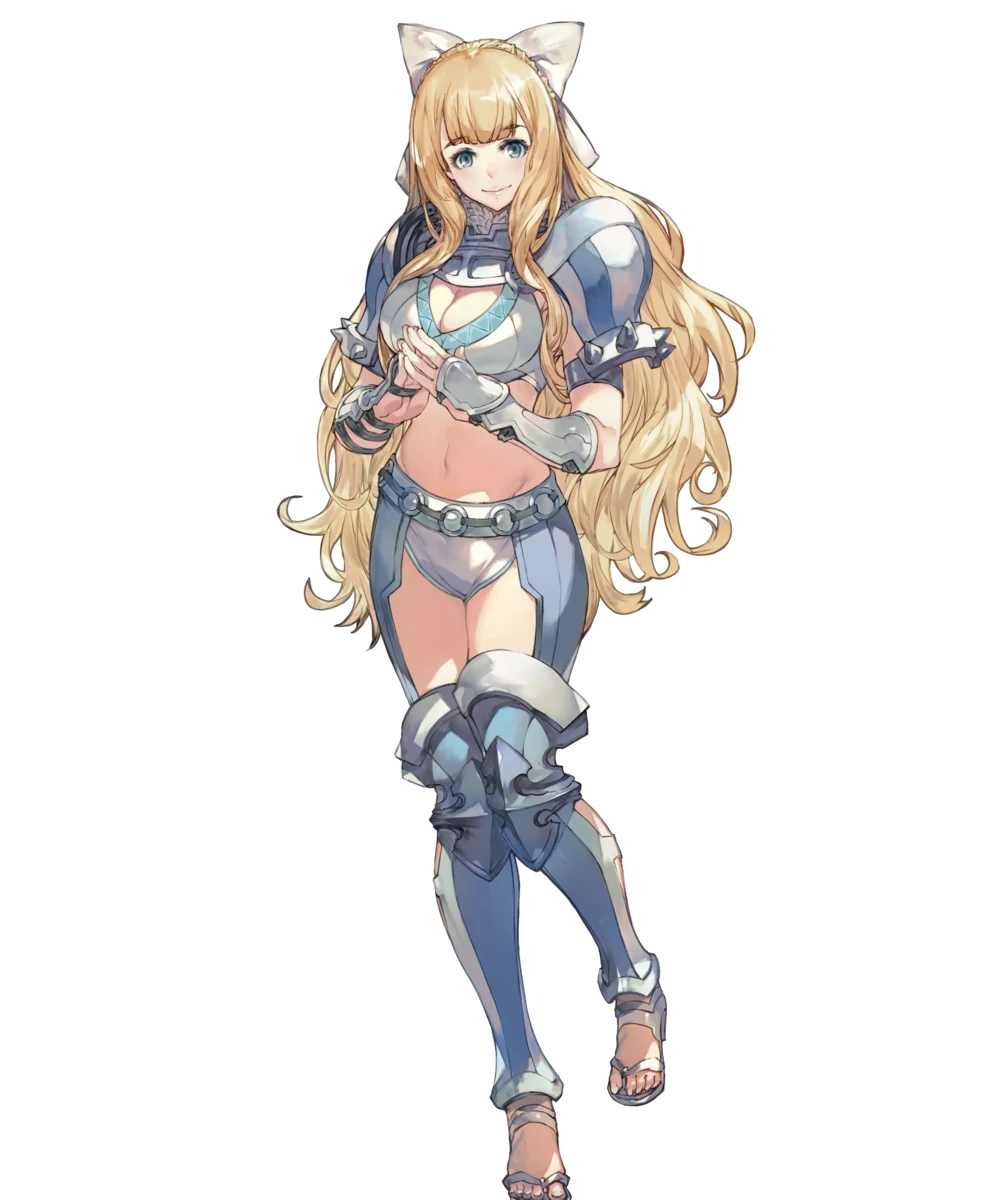 Charlotte's backstory is pretty sad to a certain extent. I mean, it's not at all out of the ordinary for most Fire emblem characters. Still, it helps you understand the reason behind Charlotte's way of being. Charlotte was born into poverty. Her parents were basically beggars, but they tried to give her the best possible care and attention within their means. She grew up and managed to become a great fighter, so she ended up being part of the royal guard of Nohr. Once she had that job, she decided to pay part of her salary to her parents for all the things they did for her in the past. 
However, Charlotte did not want to be a guard all her life. She wanted to find a husband to take care of her. So Charlotte changed her personality. Although she was usually strong and capable, she acted like a tender and weak girl. This at first seemed to work for her, as many guards had fallen in love with her. However, in the long run, it brought her several problems. This was because it made her employers think she was not fit for the job, so they only referred her to be a border guard. 
This made her angry, as she was the strongest soldier in the entire army. However, she resigned to being a border soldier until she could find a way to return to being a royal guard. This opportunity presents itself when she meets Corrin. At first, she doesn't get along with the group (in the revelation route, she had even been sent initially to kill him). However, after learning that Corrin was a royal family member, she began to treat him better. Despite this, she still acted with the facade of a sweet and innocent girl, although deep down, she is actually one of the strongest people in all of Nohr.
Is Charlotte a Good Choose for the Multiplayer?
The short answer is: yes. Charlotte is basically the perfect character for Multiplayer. Before we start talking about it, I must tell you that competitive multiplayer in Fire Emblem is a strange concept. Most people indeed play the game primarily for its story. That's completely logical; after all, Fire Emblem is primarily a game that focuses on the story it tells through its characters. However, the reality is that for some reason, Fates was one of the best quality games within its competitive scene. There were never official tournaments as such, but many active people did (and still do to this day) custom tournaments.
Competitive Fates works with teams of 5 characters, in which you have to defeat all the characters or their captain to win. Most teams are identical, using the one used during the main story as a base. Because of this, very few teams make use of Charlotte since almost no one ends up using her because almost no one uses her in the main story. However, that only left her open to becoming one of the best characters in the competitive, especially for those who played revelation.
This is because she has no official counters because she is a character that almost no one uses. Therefore, Charlotte is an unstoppable machine that can always eliminate most teams on her own. This is clear if you use an adequate strategy based on his potential strengths to cover his low defenses and resistance. However, suppose you manage to make her attack, luck, and skill stats above average. In that case, she can clear maps with even unbelievable ease. On top of that, because she doesn't have any strategic counter, she's a perfect character for any competitive team you want to face. The only thing you have to take into account, are her stats and her class.
How to Transform Charlotte Into the Best Berserker?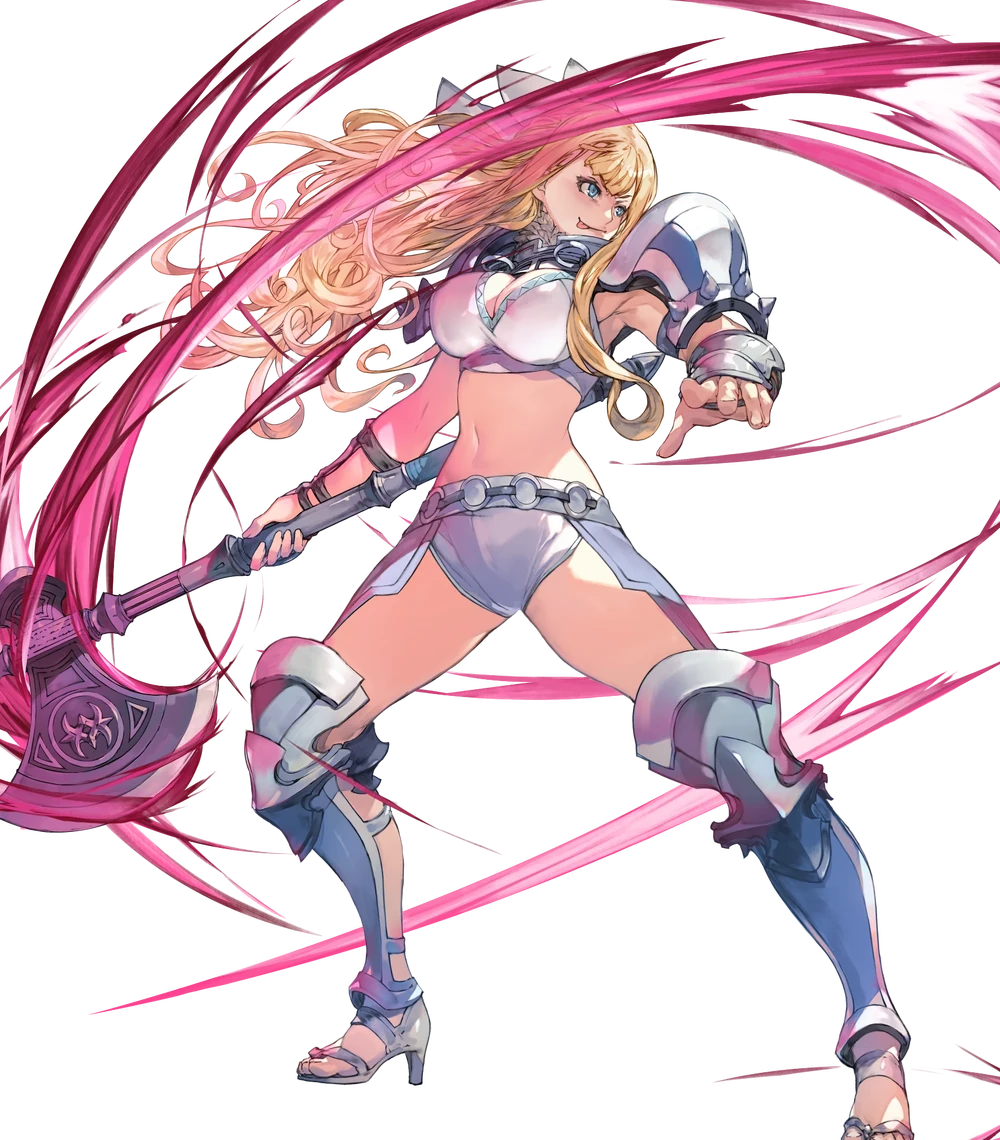 Whether you want her for competitive or for the main story, the best thing you can do to play Charlotte properly is to make her a berserker. The main reason is that it is the best class that suits your needs as a unit, and at the same time, it is the best class that suits your statistical needs. Berserker is a class that covers almost every need you will have. At the same time, it will cover your needs for a raw attack specialist resistant to everything. And it will also cover Charlotte's personal needs to survive on the battlefield since Berseker raises all the vital stats.
The only disadvantage of the berserker class is that despite being able to destroy enemy teams, they have accuracy problems. Since Charlotte only has a base accuracy of 40% when attacking. With this in mind, we have to concentrate on precisely the creation of Charlotte from the beginning of the game to increase her accuracy.
The primary way in which this can be achieved is by making use of the male avatar. This is because Corrin has several sets that can help Charlotte gain more accuracy. However, if you choose the female avatar, you will unfortunately not be able to use these sets. Once you have matched Charlotte at this rank, Corrin must have the archer rank, as this allows him to increase his and his partner's accuracy. Once you have done that, Charlotte has to become a Sniper. This is mainly because of the skills she will get. When you have obtained all her skills, you return her to Berserker, and you will see how you will have the best character in the game in attack power level.
The Abilities of Charlotte Berserker
She will start as a Figther with:
Unmask: Damage +4 and Critical rate +20 when facing a female enemy.
HP+5: Maximum HP +5
Gamble: Hit rate -10, Critical Rate +10
When she becomes a Berserker she gains:
Rally Strength: Strength +4 to all allies within a 2 tile radius
Axefaire: Damage +5 when equipped with an axe or a club
And the optional Skills that would help her are:
Certain blow: When user triggers the battle, Hit rate +40 (gains it by becoming a sniper at level 5)
Deathblow: When user triggers the battle, Critical rate +20 (Gains it by becoming an oni chief tain at level 5, revelation only)
Charlotte Berserker Best Build for The Endgame
Health: 70

Strength: 40

Magic: 25

Skill: 32

Speed: 33

Luck: 25

Defense: 27

Resistance: 25

Movement: 7

Special Ability:  Unmask, Rally Strength, Axefaire, Certain blow

Weapon: Axe-S

Equipped items: Steel Axe, great club, concoction

Class: Berserker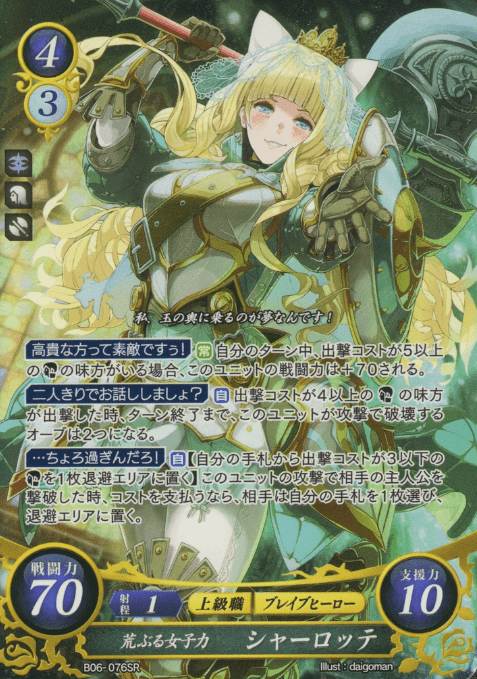 In this build, the main thing beyond her stats is her skills. The first thing we do is remove the Gamble skill. Although that skill increases her chance to perform critical hits, it lowers, even more, her accuracy. If you want to leave this ability (which you can do), each attack of charlotte will only have a 30% chance of being an effective hit. Still, if you equip the Certain blow skill, it will only have a 70% effect on Charlotte, instead of her 80%. Not worth it.
On top of that, we take away +5 HP because it is not a 100% necessary skill. You can keep it, but Charlotte Berseker already has enough HP to survive all her confrontations without much trouble. However, even if you want more HP, you can put it on her without a problem. At the end of the day, it's an entirely personal decision. However, most of Charlotte's direct attacks will be pretty good. The main strength of this build is the combination of critical hits with axefaire, which benefits her even more if considering that she will use her Steel axe or the Great Club. This benefits her because it will allow her to increase her critical possibilities.
For example, her critical hits will go from 20% to 50%, with an effectiveness of 80%. That means every second hit will do as much damage as most. So it is impossible to lose a battle with her in the game.
Charlotte Best Build For Multiplayer (Revelation Only)
Health: 70

Strength: 40

Magic: 25

Skill: 32

Speed: 33

Luck: 25

Defense: 27

Resistance: 25

Movement: 7

Special Ability:  Unmask, Rally Strength, Axefaire, Certain blow, Deathblow

Weapon: Axe-S

Equipped items: Steel Axe, great club, concoction

Class: Berserker 
The main difference between this build and the other one (and the reason why it can only be done in revelation and not in birthright or conquest) is because you need to make friends with Rinkah, the Oni that is exclusive to this version of the game. This is because she has a build that will increase the number of critical hits that Charlotte can do, which is just what is needed for the competitiveness of this game. This can only be achieved if you get a relationship level of A+ with Rinkah. That way, she automatically gives you access to the Oni Chieftain class, and you get Deathblow.
Once that is done, you follow the same strategy as you would with the Sniper class so that Charlotte has the best and most control over all her stats. With Deathblow, the number of critical hits Charlotte can perform goes from 60% to 80%, which means that two out of every three hits will be critical. This, added to her use of the Great Club, can end up leaving Charlotte in a 90% critical chance, or what is the same: All the hits Charlotte makes would be critical.
Charlotte as an Enemy (Birthright Only)
Level: 10
Health: 33
Strength: 15
Magic: 0
Skill: 10
Speed: 13
Luck: 9
Defense: 8
Resistance: 2
Movement: –
Special Ability:  Unmask, Gamble
Weapon: Axe-C
Equipped items: Steel Axe
Class: Figther
As you can see in this build, Charlotte is not well trained. However, suppose you are careless and do not pay attention to the environment. In that case, Charlotte can turn out to be quite a skilled enemy and can eliminate a large majority of your team members. In that sense, the thing to do is to avoid direct confrontation with her. However, if you want to eliminate her quickly, just attack her with magic. As you can see, her resistance is two points, and she has nothing to counterattack with. Therefore, a good mage or wizard is the best way to eliminate it completely.
How to Defeat Charlotte (Birthright only)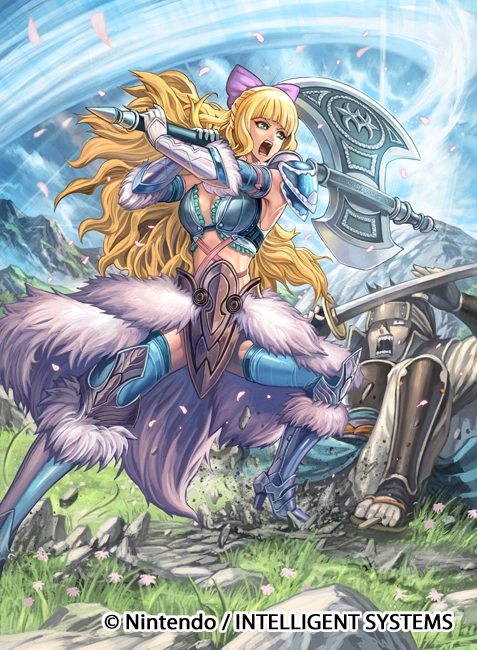 As we mentioned before, the primary way to kill Charlotte is to attack her using magic. This strategy works because she has zero resistance to magic attacks, which is her lowest statistic. In addition to that, she has no effective counterattack against magic attacks. Even if she manages to try to hit you, her hits at this moment are still not very effective. She has an attack accuracy below half, meaning that Charlotte will miss most of the attacks (6 out of 10 attacks, she will miss them immediately). Likewise, Charlotte is not a problematic enemy because, unlike other options, your attacks will hit her 100% of the time. After all, her defense is based on her ability to evade, which is below average at this point in the game.
Other apparitions of Charlotte
Besides appearing in fates, she only appears in fire emblem heroes. In that game, Charlotte has the following versions:
Willy Warrior: Infantry/Axe

Money Maiden: Infantry/Lance
The Best Way to Level up Charlotte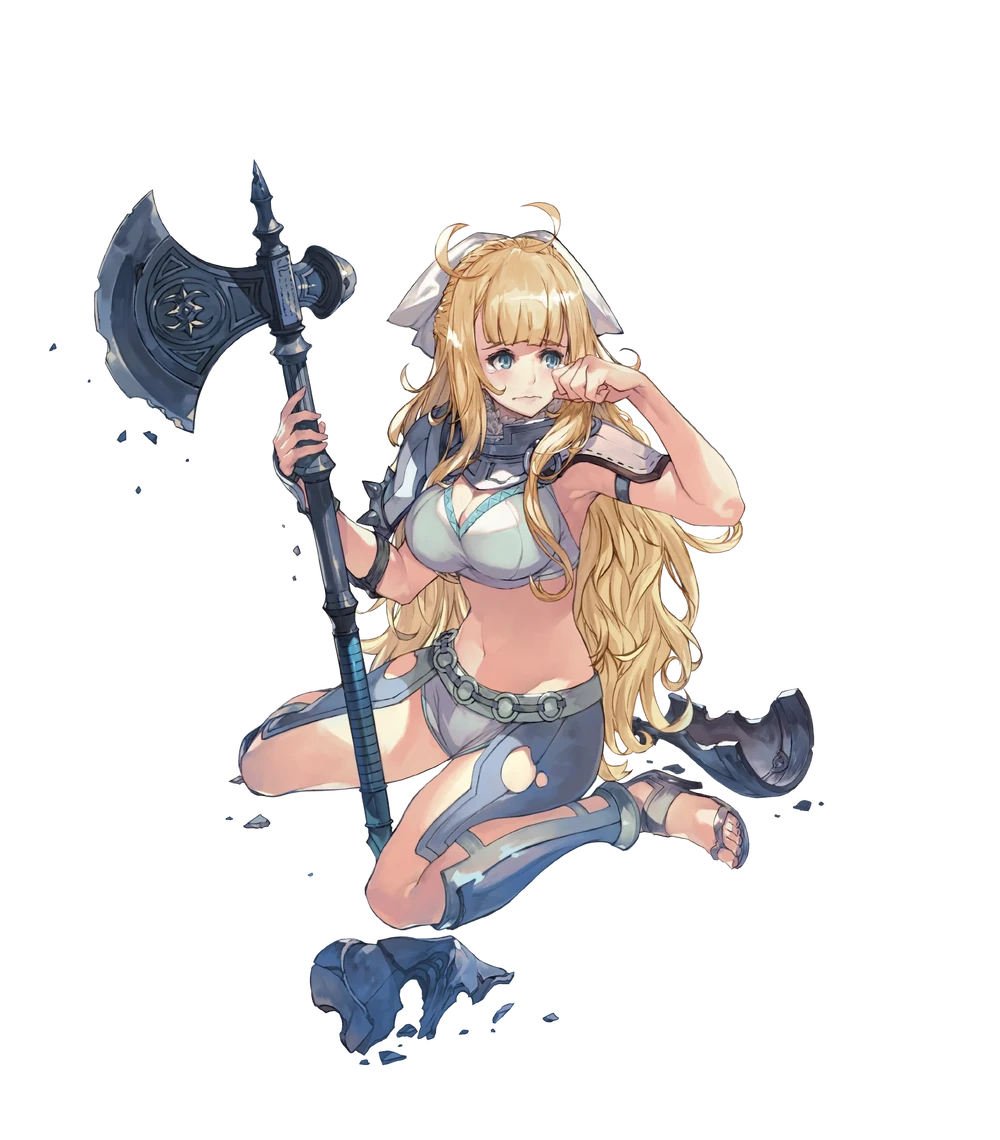 It is essential that you can defend Charlotte during the first levels. This is because, unfortunately, Charlotte is a fragile character. She is too vulnerable, and if you don't protect her adequately during her first levels, you will lose her as a unit at a very early stage of the game. If you don't use her stats and abilities properly, you will have problems in the late game. Also, in the specific case you are playing revelations, you won't be able to make use of its potential for multiplayer.
With that in mind, the best option you have with Charlotte as a character is to pair her up. Either with Rinkahso that she can have access to her Sniper ability as soon as possible or with Benny to have coherence with the story. But at the very least, until Charlotte reaches level 10, it's basically useless to leave her on her own. If you do that, she'll just be cannon fodder that can't survive on her own any attack from the enemy. It is essential that to get the most out of her potential, she accompanies you in all the missions you have. In addition, she has a defensive stance in the pair-ups.
Another option is to temporarily change her skill set to a more defensive class, for example, a knight. I do not recommend this option because, Charlotte's stats change very dramatically from class to class. This is a problem if you want to have a stable build, as it may end up generating disadvantages within the ability to give critical hits. Finally, suppose you are playing in revelation. In that case, the best way to ensure Charlotte has access to a good build is to take her in skirmishes, as this is an essential mechanic in the game.
FAQs
Question: What is the Best Class for Charlotte?
Answer: Berseker. No matter if you want her for the main game only or multiplayer, Berserker is the one that makes use of most of her stats. 
Question: Do I really need to mary Charlotte with corrin?
Answer: Only if you want to get the highest accuracy in her attacks. Alternatively, marry it to a sniper. That is also a good option because it will give you access to the same build.
Question: Why so many people hate charlotte?
Answer: They say she is a hypocrite who doesn't want to be part of Corrin's army but only for her own benefit. Her personality is false and created only to please the men around her. Besides that, her design is quite strange. However, these are personal opinions. 
Final Thoughts on Charlotte
Even though Charlotte is not one of the most beloved characters in the game, she has one of the most tremendous potentials in the game. Without a doubt, you can be sure that no matter if you are a new player or a veteran, Charlotte can become one of the best units in your army if you give her the proper treatment. If you ask me, I consider Charlotte to be a character that is too hated for what she actually does and offers. Charlotte is not a character that is stressful or annoying. On the contrary, she's a character that, to some extent, we could consider just another one of the bunch.  
Her potential makes Charlotte stand out from the rest of the characters. Therefore, I consider that if you can use that potential to get the most out of her, then Charlotte can become the strong point of your army. Whether in the main story (especially in conquest, where the final chapters are very complicated) or in the competitive (where she basically has no rival if you play your cards right), Charlotte is one of the best characters in the game without a doubt.
For more interesting readings about Fire Emblem, check out: